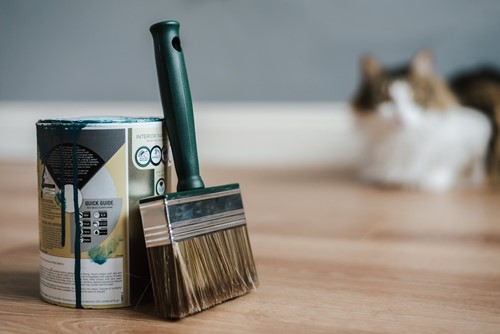 No matter which home renovation project is next on your to-do list, you may want to consider making changes to your plan in order to complete a more sustainable project. Eco-friendly home remodel projects allow you to get the look that you want and the functionality that you need while still protecting the environment.
Here are a few tips that you can consider if you want to complete an eco-friendly remodel:
Opt for Energy-Efficient Features
Regardless of which room you are renovating or which project you are pursuing, there are likely energy-efficient features that you can incorporate into your design. In the kitchen you may want to consider upgrading to energy-efficient appliances that will use less energy to operate and ultimately will reduce your utility bills. In the bathroom you may want to look into low-flow toilets and touchless sinks that can help prevent water waste in this high-traffic area. Other energy-efficient features that you should keep in mind include added insulation, solar technology and smart devices that can be automatically programmed to reduce the amount of energy you use in your home.
Reuse Materials Whenever Possible
When completing a home renovation project, it can be tempting to buy everything new in order to get a fresh start. However, it is often more responsible to reuse materials. In many cases you can easily reface or repurpose an existing item because it is still in good condition. Some ideas for materials that you can reuse or repurpose include:
Cabinets - You can repaint or re-stain your cabinets rather than replace them entirely.
Hardwood Flooring - You can have your hardwood flooring repaired or refinished instead of installing new flooring.
Furniture - You can update your existing furniture in order to match your new room, rather than purchase new furniture. Cloth furniture can be reupholstered and wood furniture can be refinished.
Invest in Sustainably-Sourced Materials for Your Project
As you are compiling your material list for your next remodel project, you should consider sustainable alternatives that may be available. For example, you can purchase wood for your project that comes from a local farm or was processed at a nearby facility. Shopping local reduces the need for transport, which has a significant impact on the environment. You also can consider purchasing organic products that were created with sustainability in mind.
Choose Low VOC Paints
Low VOC paints are the ideal option for you if you want to complete an eco-friendly home renovation. These paints are created and produced in a way that is less harmful to the environment. In addition, low VOC paints are practically odorless and healthier for everyone in the home as well. The best part is that you can choose a low VOC paint without sacrificing the color or finish that you prefer for your project.
When you plan a green home renovation project you can feel good not only about the results but also about the way in which the project was completed. Sometimes it is a series of small steps that make the biggest difference when it comes to protecting the environment and preserving the world for future generations.